New York City Construction Training
New York City is a tough city.
The conditions can create a hazardous environment for workers and the public alike. Recent events have created a greater focus on construction safety and the need to protect the worker, the public, and the property owner. Not having the right certifications and training cannot only cost you steep fines and long delays… it can cost lives.
We provide a comprehensive list of training for the New York City Safety Training Market, with a special emphasis on NYC Scaffold Training, to meet your needs and prepare you to safely reach your goals. Courses are not only conducted in an andvanced technology lab, but we also have access to a variety of equipment for hands on training. We utilize, lecture, powerpoints, hand outs, discussions, worshops, and hands on training to cater to a variety of learning techniques. We use pretests and classroom dialogue to access students knowledge and needs. We also involve testing that uses written and hands on exams to not only bench mark understanding, but also allow students a variety of ways to demonstrate their skills, and what they have learned. Students are given evaluations at the end of each course so that are training, trainers, and our classroom enviroment can be continually evaluated an improved.
16-Hour Suspended Scaffold Training: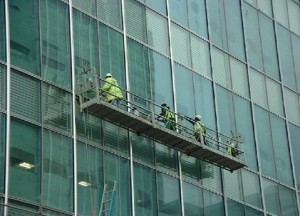 NYC Rigging Rule 9 requires that workers on a suspended scaffold have a minimum of 16hrs of training. This training includes classroom training on local regulations, good rigging practices, how to read permits, and counterweight formulas. It also includes extensive hands on training using both miniature and full-size equipment. Hands on training includes such things as operation of a motor, motor safety features, knot tying, fall protection, self rescue, outrigger set up, using other rigging devices, tiebacks, proper use of ladders, safety equipment, and much much more. Workers are tested upon completion of the course. Half of their grade is from a written exam, the other half from hands on skills. Workers will be issued photo identification on a plastic credit card type Training Certificate, which is good for 4 years. After 4 years an workers must retake the 16hr Suspended Scaffold Course.
These classes meet the NYC DOB (New York City Department of Buildings) Scaffold Training Requirements.
Classes are scheduled as needed. We hold multiple Suspended Scaffold Classes in NYC. This includes the New York City 16hr Suspended Scaffold Class and 32hr Rigging Foreman Class. We have a updated classroom set up in conjuction with City Tech College in Downtown Brooklyn. The modern lab full of full size field equipment was recently written up in the NY Daily News. Please see our Training Calendar or contact us for more details. NYC Department of Buildings generally requires two weeks advance notice for classes to be registered.
We are located at 25 Chapel St, room 108, Brooklyn NY 11201 at labs located at New York City College of Technology (NYCCT – Constrcution Academy).
$450 per person

Rigging Foreman Training:
NYC Rigging Rule 9 has always required that the Licensed Rigger or his Designated Rigging Foreman oversee all suspended scaffold operations. As of April 1, 2008 all new Rigging Foreman need a total of 32hrs of Training. They must have the minimum 16hrs of Suspended Scaffold Training, plus an additional 16hrs of training geared specifically for Rigging Foreman. This course involves classroom type dialog to review NYC requirements, how to compile and complete Rigging Log Books, read CD-5s, and verify worker training. There is also in depth hands on training that includes knot tying, using a voltage meter, sling angles, specialized rigging, and inspections. Students are tested at completion of class with both a written and hands on exam to test their skills, and to emphasize main training points. Like the suspended scaffold class workers will receive a plastic photo ID card with a specific DOB tracking number. See the calendar or contact us for more details. – Speaking English is required for this Course
This certificate is good for 4 years and requires an 8hr Refresher Course every 4 years.
$600 per person NYC DOB Rigging Foreman (32hr suspended Scaffold Training)

Pipe Scaffold Training: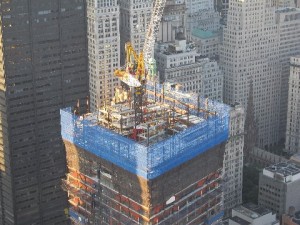 NYC Local Law 52 is specific to supported, or "Pipe" scaffolds. Anyone who works on pipe scaffolding regardless of the height are required to take a four hour Supported Scaffold User Course. This includes frames that are only one section high, baker scaffolds, rolling towers, and stair towers. No one is exempt from this training certification including architects, engineers, and project managers, they all need to be trained. This course covers basic safety related to pipe scaffolds including fall protection, electrical hazards, inspections, protective equipment, as well as the NYC regulations that relate to this work. Workers will receive a Plastic Credit Card size certificate with their photo on it. This certification is good for four years. If you can't come to us, then we can possibly bring the class to you. We are able to safely provide NYC scaffold training, especially supported and suspended scaffold training.
You must take a 4hr Pipe Scaffold Course every 4 years. 4hr Supported Scaffold Class is good for 4 years.
$150 per person.
Local Law 52 requires all Scaffold Erectors to take a 32 Hour Erectors course. Who are Scaffold Erectors? Anyone who sets up, dismantles, moves planking, or modifies a supported scaffold that is 40′ tall or taller. At times scaffolds less than 40′ can also require 32hr Pipe Scaffold Certifications, especially if they are set up next to the edge of buildings. Do your guys move planks? Do they adjust tie in locations? Do they set up small scaffolds on set backs or roof tops? Failure to comply is up to a $5,000.00 fine. Plastic Photo certificates will be issued and are good for four years.
New York City Department of Buildings requires workers to have NYC Supported Scaffold Training. This New York City Scaffold Training is 4hr for Scaffold Users, and must be taken ever 4 years. In NYC 32hr Pipe Scaffold Erectors must take a 32hr Supported Scaffold Training Class. Once they complete the class they must take a 8hr Pipe Scaffold Erector Refresher every 4 years.
This course requires a 8hr Refresher every 4 years.
$550 per person – 32hr Pipe (Supported) Scaffold Erector Training.
$250 per person – 8hr Pipe (Supported) Erector Refresher Training/Class.

Site Safety Training: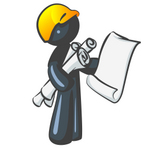 New York City has both a 7-hour and a 40 hour Site Safety Course. The 7hr course gives a basic overview of NYC Building Code 33. Building Code 33 focuses on "Major Buildings" which are buildings with a lot space of over 100,000 square feet or over 125' in height. The 7-hour course is required every 3 years for Site Safety Managers to renew their licenses, and for all construction Superintendents. – $250 per person.
The 40hr Site Safety Course is a much more in-depth study of Local Law 33 and how it relates to NYC Construction. This class is required for those who apply to become NYC Site Safety Managers or NYC Site Safety Coordinators. There appears to be a trend for Site Safety Managers to now be required on Facade projectes in NYC on buildings over 15 floors. This excellent course can help you to manage your projects more efficiently including avoiding costly fines. If you can qualify as a Site Safety Manager or Site Safety Coordinator you can find stable employment, or save your company thousand of dollars in fees.
$650 per person – 40hr
$250 per person – 7hr

OSHA Training:
New York State requires that all construction workers involved in public works have a 10hr Construction OSHA Card. New York City requires that construction workers involved in projects that require a Site Safety Plan, being over 100,000 square feet or over 10 stories in height, have a 10Hr Construction OSHA Card that has been issued within the past 5 years. We have OSHA training classes now; and every month. Total Safety Training Solution.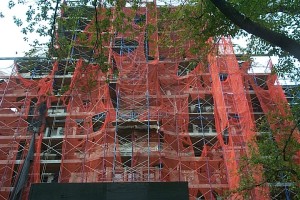 Many other State, Local, and Private Industries require 30hr Construction OSHA Cards for foreman and supervisors.
Safety Net Inc. has licensed OSHA construction outreach trainers to provide both these courses. These courses can be brought directly to your shop or office.
10Hr OSHA training includes a basic overview of the following topics, Introduction to OSHA, Cranes, Fall Protection, Electrical, Personal Protective Equipment, Scaffolds, Materials Handling, Stairs/Ladders, Power Tools, and Excavations. This gives workers a general training on the most hazardous aspects of the construction industry. All workers in NYC must take a 10hr OSHA every 5 years to meet the New York City Building Department regulations. OSHA Training is required in NYC on all "Major Building" Construction sites.
$200 per person
30Hr OSHA training is a much more in depth look at the safety requirements outlined by OSHA. A more focused look at the responsibilities of the "Competent Person" in each discipline is discussed.
$600 per person

Crane and Rigging:
New York City has recently passed law, which mandates that all involved in rigging tower cranes have a minimum of 30hrs of NYC Approved Training. This course is required for everyone involved in "JUMPING" the crane.
$550 per person
OSHA's Crane Regulations Changed as of Nov. 8 2010 – Make Sure your in compliance!
Rigging & Hand Signal Course: OSHA now requires that signal persons, riggers, an operators be trained, tested, and qualified to meet the new OSHA Rule 1926.1400. This training includes getting workers familiar with both verbal and hand signals. They also must know how to familiarize themselves with the limitations of the crane or hoisting equipment they are using or signaling. You can come to us or we can come to your to provide this 6hr training course – $250 per person

Certified Crane Operators: NYC has always required licensed operators. Now OSHA is requiring that operators meet standardized qualifications as well. Currently these include NCCCO or CIC certification. We provide comprehensive courses that will help you to qualify for and pass these examinations.
24hr Mobile Crane Course: This three day course goes in depth into hand signals, load charts, and rigging principles. The course covers are variety of mobile cranes including telescoping, crawler, lattice boom, and truck cranes. – $600 per person.
16hr Rigging Course: This two day rigging course covers rigging below the hook. Not only do you become familiar with hand and voice signaling, you also study in depth rigging theories including sling angles, centers of gravities, load weights, and equipment capacities. – $400 per person.
Other:
Are you looking for something not listed here? Do you have special circumstances or require specialized training? Safety Net Inc and their professional staff can provide a wide variety of training and services to meet your needs. This includes such things as Site Safety Plans, Fall Protection Plans, and Health and Safety Plans.
OSHA requires a wide array of documented training. Do you have yours in place? We also provide specialized training such as Confined Space (Entrant/Attendant/Supervisor), Ariel Lifts, Industrial Trucks (Forklifts & Lulls), DOT Flagger Training, Lock Out/Tag Out, First Aid, CPR, AED, and Blood Borne Pathogens.
Are you a Building Owner or Architect that would like an extra set of eyes to check the safety of your project without issuing fines? Are you an Insurance Broker, Agent, or underwriter who wants an independent unbiased report? We have the experience, credentials, and professionalism to provide such services.
Let us know what you need and we will tailor fit a training program to fit your needs or point you in the right direction to get what you need.
NOTE:
Group Rates Can Be Arranged. Training Can Be Provided in English, Polish (Must have groups of 10 & Schedule in Advance), Russian (Must have groups of 10 & Schedule in Advance) and Spanish. Additional Language Translations Can Be Provided With Advance Notice
If you have any questions or comments regarding any classes or processes please feel free to contact us via the web page, phone (347-604-2121), or email (scaffold class@yahoo.com)