Occupational Safety & Health Admin. Training
OSHA,
Occupational Safety and Health Administration, is a federal program dedicated to worker safety. OSHA exists in some form in all 50 states. Safety Net Inc. is not OSHA but does staff OSHA Construction Outreach Safety Trainers. We provide standard OSHA programs such as the 10Hr OSHA and 30Hr OSHA Training as well as more specialized training. We provide OSHA training for both Construction, General Industry, and Disaster Sites.
Safety Net Inc. has offices in New York City and Charlotte NC. We provide OSHA classes. Our OSHA classes comply with New York City Department of Buildings Requirements for the 10hr OSHA for Construction workers (NYC DOB 10hr OSHA Major Buildings). We specialize in bringing professional training, customized to suite your needs and your workers in a format that is useful, interesting, and at the level your team needs to address their personal job issues.
Courses are not only conducted in an andvanced technology lab, but we also have access to a variety of equipment for hands on training. We utilize, lecture, powerpoints, hand outs, discussions, worshops, and hands on training to cater to a variety of learning techniques. We use pretests and classroom dialogue to access students knowledge and needs. We also involve testing that uses written and hands on exams to not only bench mark understanding, but also allow students a variety of ways to demonstrate their skills, and what they have learned. Students are given evaluations at the end of each course so that are training, trainers, and our classroom enviroment can be continually evaluated an improved.Please feel free to contact us directly for details and training costs.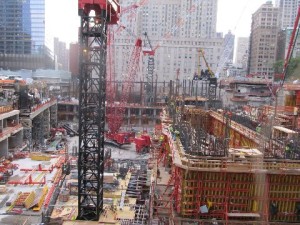 10 Hour OSHA Construction Outreach Training:
Many States require this for all construction workers. This 10hr-training course uses power point presentations, videos, hands on and direct contact with experienced instructors to provide a basic overview of Construction Safety. New York City Department of Buildings Requires a 10hr OSHA for all Construction Workers who work on Major Buildings (NYC DOB). The NYC Building Department clasifies a "Major Building" as new construction 10 floors or higher, or Facade Restoration Projects 15 floors or taller – Projects that require a Site Safety Plan and/or a Site Safety Manager. According to OSHA 10hr Training Cards do not expire, but NYC (New York City) has passed a long that workers on "Major Buildings" cannot have a card that is more than 5 years old. In NYC (New York City) you must take a OSHA 10hr every 5 years. Our company is able to safely comply with all local and federal regulations. Course topics include: Introduction to OSHA, Cranes, Fall Protection, Electrical, Personal Protective Equipment, Scaffolds, Materials Handling, Stairs/Ladders, Power Tools, and Excavations. – $170
Courses can be brought to you, Contact us for details.

30Hr OSHA Construction Outreach Training:
Many States require those in a supervisory role, or responsible for corparate safety to have a 30Hr Training Certificate. This is also often the first step for those seeking a career as a safety professional. This 30Hr course takes an in depth look at the most hazardous aspects of the construction industry, the safety regulations that mandate them, and the responsibilities of all those involved. – $600
Disaster Site Worker Training:
The uncertainty of the world around us is evident in the growing number of disasters both natural and unnatural. Disaster sites create a whole new element with regard to safety. Shifting piles, toxics fluids, air-borne hazards, explosions, crime scene forensics, and a host of other issues make this an experience unrelateable to the normal work environment. Since the 911 disaster, OSHA has seen the need for those involved with work at disaster sites to receive specialized training. We can provide this training and customize it to the environments that you will be experiencing. This 10hr course will be covered in a minimum of two days – $200
Cranes and Rigging: (OSHA Regulations Changed Nov. 8 2010!)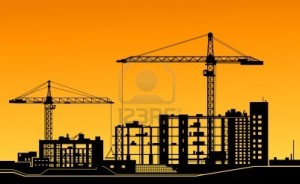 Cranes and Rigging have been making the headlines nationwide. Accidents in this industry often result in trajedy and fatalities. These series of courses provide safety information, training, and inspection practices for a variety of different aspects related to cranes, rigging, and hoisting. OSHA provided new regulations through 1926 1400 subpart CC which deals specifically with cranes.
Rigging & Hand Signal Course: You are now required to have signal persons, riggers an operators trained in signaling (both verbal & hand), equipment capacities, load charts, center of gravities, and load calculations. This course is practical for all involved on sites where cranes and rigging are in use, both above and below the hook. – 16hr Course – $400
Scaffolds:
Falls are one of the most hazardous factors in construction safety. Both OSHA and insurance companies focus inspections on scaffolds. Premiums are higher for trades that use this tool. Scaffolds can be very safe if installed, maintained, and used properly. This series of courses focus on different types of scaffolds, the rules that mandate them, and how to incorporate these into the work environment. If you are working in New York City, you will want to look at our NYC DOB 16hr Suspended Scaffold Training; NYC DOB 32hr Rigging Foreman Training; NYC DOB 4hr Supported (Pipe) Scaffold Training; 32hr Supported (Pipe) Scaffold Erector Training – Outside NYC – OSHA 4hr Awareness – $200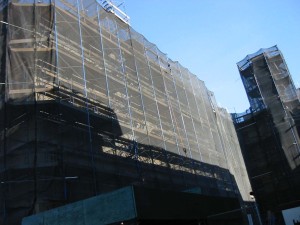 Fall Protection:
All hazards must be controlled or eliminated. Working at height cannot always be eliminated but the distance you fall can be controlled. This is directly related to fall protection. OSHA, Insurance Companies, and Large General Contractors know the exposures created here, and focus their inspections, fines, and an attention to this area. We provide 4hr and 8hr courses that help workers see the importance of fall protection, the need to use it, how to use it properly, inspect it, and maintain it according to the OSHA regulations. 4hr – $200 – 8hr – $300
Other:
OSHA requires a number of aspects of safety to be documented. Safety Net Inc. can design and implement training programs to meet your specific needs. Such topics as Confined Space, Respitory Protection, Ariel Lifts, Forklifts, DOT Flagger, First Aid, CPR, AED, Blood Borne Pathogens and a variety of other topics can be addressed. We provide training to a number of Safety Organizations, Consultants, Safety Consultants, Architects, Local, City, and Federal Agencies.
Safety Net Inc. goal is to provide comprehensive, affordable training, which will benefit the worker, the employer, and the community. Please feel free to contact us with any questions. We are the total safety training consultants able to safely provide excellent results. The best Safety Training, Safety Training for Construction, Safety Training for New York City (NYC), and Safety Training for all types of workers in the construction, general industry, and disaster site feilds.
NOTE:
Group Rates Can Be Arranged. Training Can Be Provided in English, Polish (must have groups of 10 & schedule in advance), Russian (must have groups of 10 and schedule in advance) and Spanish. Additional Language Translations Can Be Provided With Advance Notice.
If you have any questions or comments regarding any classes or processes please feel free to contact us via the web page, phone (347-604-2121), or email (scaffold class@yahoo.com)